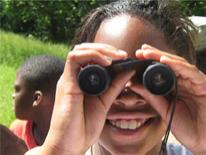 The District Department of the Environment would like to invite you to visit our Aquatic Resource Education Center (AREC). Every summer, we offer free educational programs in which participants can learn about the District's aquatic environments. Participants can attend either a morning or afternoon program. Program sessions are based on availability and usually run about two hours. Visiting groups must provide their own transportation.
Where:
AREC is located in Anacostia Park (next to the skating pavilion)
1900 Anacostia Drive SE,
Washington, DC 20020
When:
TBA
Sign up today!
Service Contact:
Francina Lee, DDOE Fisheries and Wildlife Division