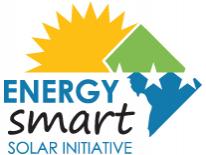 Solar Advantage Plus Program
The Solar Advantage Plus Program provides rebates to help low-income District of Columbia residents install solar panels on their homes. The Solar Advantage Plus Program covers the full cost to install solar panels on single-family homes owned or rented by low-income District residents.
Available Funding
This program is funded jointly by DOEE and the DC Sustainable Energy Utility (DCSEU).
Authorized solar installers will design and install solar PV systems free of charge to homeowners. Authorized solar installers will receive rebates to pay for the work. View list of authorized solar installers. Applying for a rebate does not guarantee payment of a rebate. The Solar Advantage Plus Program operates on a first-come, first-served basis and rebate fulfillment is dependent on funding availability.
Funding is available with the following eligibility requirements:
Households must meet the income requirements for the program (see chart below);
Homeowners must contract with a solar installer that is authorized by DCSEU;
Homeowners must provide the solar installer with a copy of their Government-issued photo identification, proof of income for each income-earning individual within the household, and the most recent Pepco bill for the property;
Solar installers will receive a rebate of $2.50/Watt DC, with a maximum rebate of $10,000 per system;
Only one installation per property is eligible;
Properties that already have a solar PV system installed are not eligible;
The solar PV system must be installed on a verifiable physical address within the District of Columbia; and
The solar PV system must be installed and operational by September 30, 2015.
| Household Size | Maximum Annual Income |
| --- | --- |
| 1 | $31,327 |
| 2 | $40,967 |
| 3 | $50,606 |
| 4 | $60,245 |
| 5 | $69,884 |
| 6 | $79,523 |
| 7 | $81,331 |
| 8 | $83,138 |
Questions
For more information about the Solar Advantage Plus Program or becoming an authorized solar installer, contact DCSEU at (202) 479-2222 or info@dcseu.com.
Quick links:
---