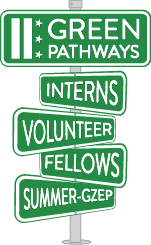 DOEE Green Pathways
Are you interested in a career, fellowship, internship, summer job, or volunteer experience in the field of energy and the environment? The goal of DOEE's Green Pathways is to provide students, young adults, and those interested in energy and the environment with jobs and opportunities in this field.
Whether you are pursuing further education or are interested in a career in energy and the environment, Green Pathways has a fit for you:
| | | |
| --- | --- | --- |
| Green Paths | Description | Accepting Applications |
| Career | DOEE seeks experienced workers to join our team. | Open |
| Green Fellows | DOEE offers four highly competitive, paid fellowships for graduate students attending D.C.-based higher education institutions. | Open through November 18th |
| Internships | DOEE offers a wide range of paid and unpaid internships, posted on a rolling (as needed) basis by our Divisions. | Open |
| Summer-GZEP | The Green Zone Environmental Program (GZEP) offers summer job opportunities working with youth on community environmental projects. | Reopening Spring 2017 |
| Volunteer | We are always looking for people who want to volunteer and get involved. Opportunities include community outreach, Sustainable DC projects, and wildlife conservation. | Open |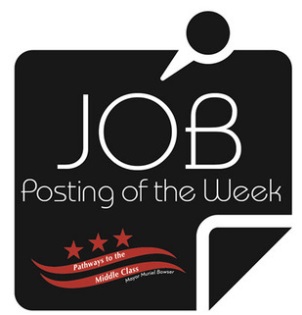 Job Announcement: Green Fellow for Environmental Services and Doctoral Fellow for Energy Affordability
DOEE is currently hiring two Green Fellows, an initiative providing paid opportunities for graduate students with experience in the fields of public administration, public policy, energy, sustainability, and the environment. Fellowships are currently available within our Environmental Services and Energy administrations. Fellows will be paid $18.23/hour. Read more about the positions here.

If you have any questions or concerns regarding the application process please contact us at [email protected].
Other Training, Job, and Internship Resources