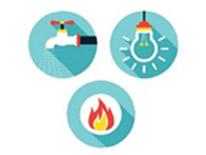 <<Back to Energy Benchmarking main page
In order to benchmark your building(s) as required by law, you must collect whole-building energy and water consumption information along with information about how the space is used. This page describes the steps to data collection for a building owner, property manager, or their agent. (If you are a non-residential tenant, your requirements are described here.) For an overview of how to enter data into Portfolio Manager, please refer to this quick start guide.


1. Identify the data you need
The Portfolio Manager Data Collection Worksheet lists all the information you must collect for your property type(s). Select the property use of the building you are benchmarking and download the data collection worksheet to determine what data you need to collect.
2. Identify Your DC Real Property Unique ID
When benchmarking you must record your District of Columbia Real Property Unique Identifier Number. The DC Real Property Unique ID Number is the number that uniquely identifies your building in the District's records. It is the Square-Suffix-Lot (SSL) number from your District of Columbia Property Tax Records. For condominiums, it is the Square-Suffix-Regime (SSR) number (every condominium building is assigned a four-digit unique "regime" number by the District government.) Download a list of covered buildings and Real Property Unique IDs here. If you cannot find your ID, contact DOEE at [email protected].
| | | | | |
| --- | --- | --- | --- | --- |
| DC Real Property Unique ID | Address | Owner/Condo Name | Gross Building Area | Ward |
| 1234-5678 | 100 Example St NW | Building Owner LLC | 140,975 | 2 |
| 1234-5679 | 100 Example St NW | Building Owner LLC | 450,825 | 2 |
3. Collect Property Use Details
In order to comply with the benchmarking law, you need information about how the space in the building is used. You may already know this information already, or you may need to collect it from tenants. The Portfolio Manager Data Collection Worksheet lists all the data you must collect. Non-residential tenants are required by law (20 DCMR 3513.5) to provide you with access to this data within thirty (30) calendar days of receiving a request. You must request the space use data in writing. You should not be requesting data directly from residential tenants.

4. Collect Energy and Water Consumption Data
Monthly whole-building utility data is required for all utilities and all building types, including multifamily residential properties. Whole-building data refers to energy and water data for the entire property, including all retail, tenant, and common area spaces. This may be in the form of one central meter or a combination of house and tenant meters. For guidance on how to enter energy and water data into Portfolio Manager, please refer to this guide.

5. Multifamily Properties: Aggregate Whole-building Data
If you have 5 or more electric or 5 or more natural gas user accounts, you can receive aggregated whole building consumption data from Pepco and/or Washington Gas. Both Pepco and Washington Gas provide access to aggregate whole building data that can be automatically uploaded to your property in Portfolio Manager®. Through Pepco's Resource Advisor tool and Washington Gas's Utilli tool, you can collect electric and natural gas data for your facilities and have online access to historic data any time you need it, as well as monthly updates. To protect the confidentiality of individual tenant electricity use, this monthly data will be provided in aggregate form for the entire building. Once you have successfully set up your Resource Advisor or Utilli account, your utility provider will give you the information you need to have this information automatically uploaded into your Portfolio Manager account.
Many properties keep the meter numbers on record; however, if the records are unavailable then you will have to physically check the meters by visiting the "meter bank" in the property, or any other location where the meter numbers are housed.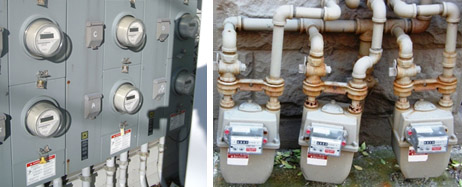 Utility Contacts
Electricity: Pepco's Energy Benchmarking Website
Phone Inquiries: (202) 872-2040
Fax data requests to: (202) 872-3225
E-mail to: [email protected]
Natural Gas: Washington Gas's Energy Benchmarking Site
Phone: (703) 750-4773 (Choose Option 2)
Email aggregate data requests to: [email protected]
Water: DC Water's Website
Phone: (202) 354-3600
Email: [email protected]
Other utilities, like fuel oil or propane:
Contact your supplier. Report delivery dates and amounts in Portfolio Manager with "0"s entered for months when no delivery was made.