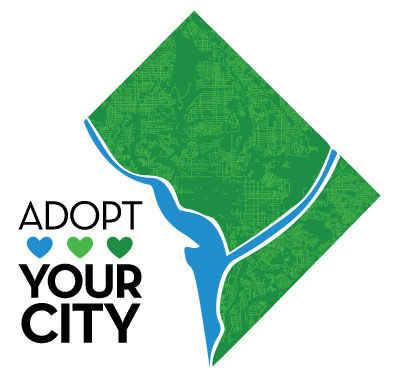 ---
Adopt-A-Stream is part of a larger Adopt-Your-District campaign encouraging District residents to help keep their neighborhoods beautiful and trash free. Other programs include Adopt-A-Park and Adopt-A-Block.
---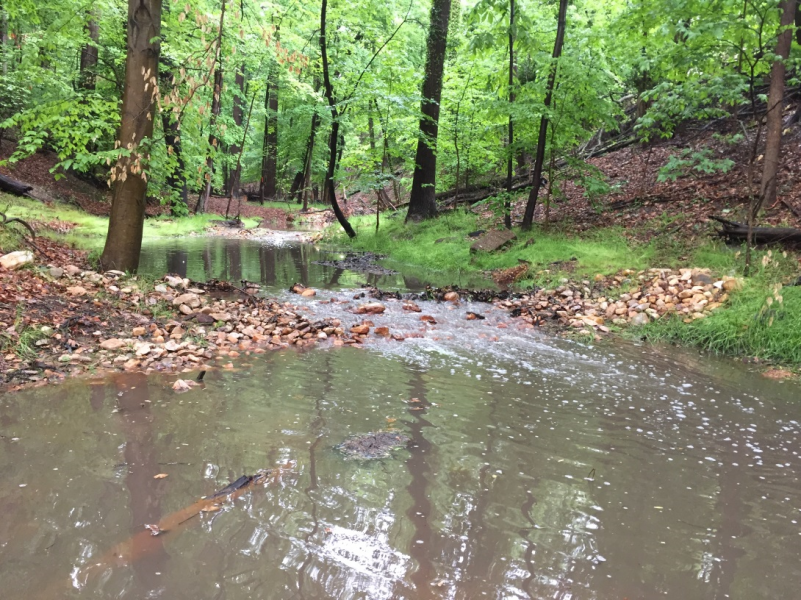 DOEE is working with Alice Ferguson Foundation and Rock Creek Conservancy to launch Adopt-A-Stream. Volunteers adopt a segment of a District stream, collect data on types of trash found in the area and organize cleanups to help protect the stream and beautify the area.
Trash and litter is easily blown by wind or washed by stormwater into District streams and rivers, where it pollutes the water and endangers wildlife. By collecting data on the most common types of trash found by District streams, volunteers are informing local policy and programs while also leading cleanups that protect our local waters.
Who should volunteer?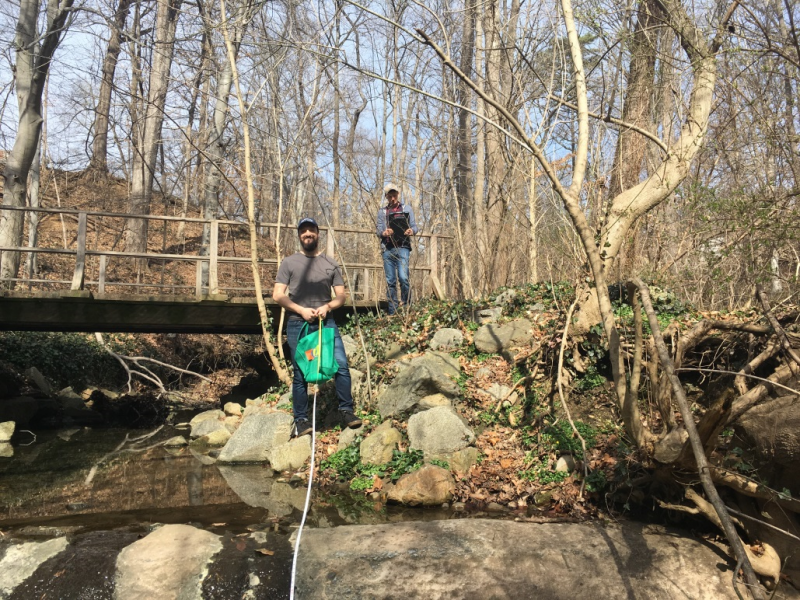 Adopt-A-Stream is open to all District residents and can apply to any stream in the city. Participants should be interested in citizen science monitoring in addition to litter pickup as data collection follows professional protocols and requires training and attention to detail. Residents interested in a more flexible program focused on litter pickup and improvement projects should consider the Adopt-A-Park and Adopt-A-Block programs.
To participate in the Adopt-A-Stream program, volunteers must agree to:
Participate in all mandatory training sessions
Collect required data on most prevalent types of trash along their stream corridor twice a year (once in spring and once in fall) and report the information according to instructions
Organize and lead at least two trash cleanups at the time of data collection
Don't worry if you don't have a stream already in mind for adopting. DOEE and the Alice Ferguson Foundation are happy to assist.
Interested in signing up*?
Contact Samantha Battersby at (301)292-5665 or [email protected] and let her know you're interested in volunteering for the Adopt-A-Stream program in the District.
Contact Lillian Power at (202)671-0080 or [email protected] with any questions about the program.
*Due to the more detailed requirements of this program, including data collection and stream selection, training is required for all volunteers. Please keep in mind that training sessions may be seasonal and therefore not immediately available.