<<Back to Trees in the District main page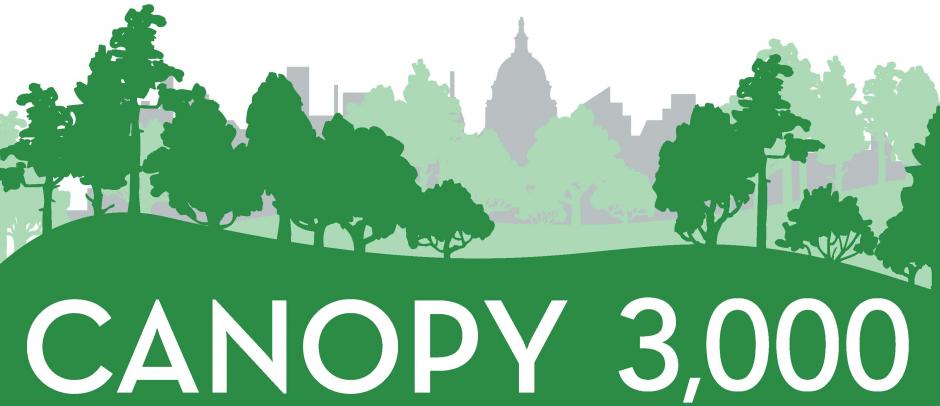 Working with its partners, the District has consistently exceeded its annual planting goals, earning an A+ from Casey Trees for planting for each of the past five years, but have three percent to go to reach our Sustainable DC Plan tree canopy goal of 40% by 2032. To successfully achieve this goal, we must plant an additional 2,270 acres of trees over the next 17 years. Through the work of the Urban Forestry Administration, the District Department of Transportation has installed more than 15,000 new street trees over the past two years, resulting in nearly 90% of all street tree boxes being planted.
Canopy 3,000
Canopy 3,000 is a short-term public-private partnership aimed at expanding the number of trees planted on private property and public spaces throughout the District. The 11 members of Canopy 3,000 will work together to develop a plan for planting an additional 3,000 trees in the District in 2016.
The Canopy 3,000 members include:
Department of Energy and Environment
District Department of Transportation
National Park Service
District Department of Parks and Recreation
Casey Trees
Washington Parks and People
AECOM
American University
American Society of Landscape Architects
D.C. Baptist Convention
United States Forest Service
Trees are a critical element in achieving many of the District's most important environmental goals which include: reducing stormwater runoff; improving air quality; mitigating urban heat island effect; restoring the Anacostia River; securing environmental justice and equity for underserved communities; and creating a more diverse ecosystem where wildlife can thrive.