Didn't get charged the bag fee? Leave a tip with DOEE or 311 or call (202) 645-6988.
The Anacostia River Clean Up and Protection Act ('Bag Law') requires all District businesses that sell food or alcohol to charge five cents for each disposable paper or plastic carryout bag — whether or not food or alcohol products are purchased in the store.
The business retains one cent (or two cents if it offers a rebate when customers bring their own bag), and the remaining three or four cents go to The Anacostia River Clean Up and Protection Fund. The law also requires that reusable paper and plastic bags meet specific material and labeling requirements [PDF].
The District's Bag Law is the first of its kind in the US. Since the law took effect on January 1, 2010, District businesses have seen a drastic reduction in bag usage, and environmental clean-up groups witnessed fewer bags polluting DC waterways.
The ultimate goal of the law is to change consumer behavior by encouraging District residents to use reusable bags, thereby reducing bag pollution in waterways. Revenue is deposited into The Anacostia River Clean Up and Protection Fund, a special purpose fund managed by the Department of Energy and Environment (DOEE). The fund is used to implement watershed education programs, stream restoration, trash retention projects and to purchase and distribute reusable bags.
Annual Summary Reports
The Fiscal Year 2014 Budget Support Act of 2013 requires DOEE to publish an annual summary report for the Anacostia River Clean Up and Protection Fund, which receives revenues from disposable bag fees and other sources. Read the reports here>>
Press Information:


The Law
About DOEE's Implementing Regulations:
On August 13, 2010, the final regulations on retail establishment carryout bags (Chapter 10 of Title 21 of the DC Municipal Regulations) were published in the D.C. Register, 57 DCR 7208. These regulations clarify how DOEE implements and enforces the requirements of the Anacostia River Clean Up and Protection Act of 2009.
Bag Law Resources
Resources for Businesses
Businesses collecting the bag fee are to report their net bag fee collections on their sales and use tax returns - FR-800M series forms - to the DC Office of Tax and Revenue. Businesses are not required to report the total number of bags subject to the fee or the $.01 and $.02 allowances. Retailers should retain records of the number of bags and the amount of fees collected to support their reports of net disposable bag fee collections for auditing purposes.
Resources for Residents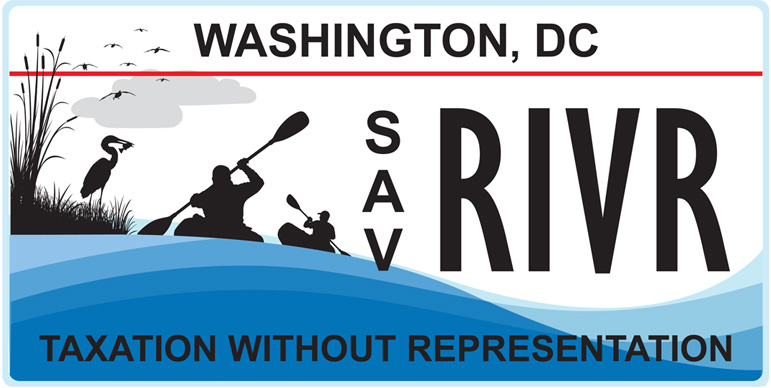 For more information please contact Lillian Power ([email protected] or (202-671-0080).
Press Coverage
Partners Include: CVS/pharmacy, Giant, Harris Teeter, Safeway