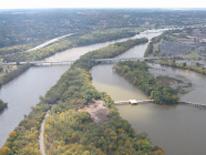 The mission of the Planning and Restoration Branch is to to conserve the soil and water resources of the District of Columbia and to protect its watersheds from pollution through education and outreach, stream and habitat restoration, innovative stormwater management and watershed planning.
Nonpoint source pollution or polluted runoff washes off parking lots, lawns and other surfaces into waters of the District of Columbia. Activities funded involve education and community outreach, habitat restoration, and the demonstration of best management practices. The Branch manages both the District's Chesapeake Bay and Nonpoint Source Management implementation grants from the U.S. Environmental Protection Agency. The specific functions of the Branch are: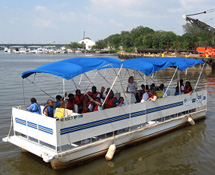 This program encourages pollution prevention by carrying out effective information and education activities and increasing stakeholder awareness and involvement in the clean up efforts in the Anacostia River, Chesapeake Bay, and other neighborhood watersheds.
Habitat Restoration Program
This program participates in and sponsors activities that will protect and restore river, stream and wetland habitats in the District of Columbia and the Chesapeake Bay so as to increase a watershed's ecological diversity and protect the health, welfare, and safety of its inhabitants.
RiverSmart Program

For more information contact: Peter Hill | Phone: (202) 535-2241