<< Back to Green Pathways main page
The Returning Citizens Workforce Development Program is a grant program launched by DOEE in 2022. The program offers a training regimen to returning citizens and previously incarcerated individuals and equips them with skills necessary to maintain green stormwater infrastructure (GSI practices, understand watershed restoration efforts to improve water quality, and teaches trainees critical skills in environmental stewardship. Program participants are also matched with a caseworker and receive wraparound services in support of employment pursuits. This program is implemented by a grantee.
Within the program, trainees:
Are responsible for the maintenance of 40 GSI sites that they maintain quarterly.

Receive classroom training from the National Green Infrastructure Certification Program (NGICP) and Chesapeake Bay Landscape Professionals (CBLP).

Are trained in OSHA Construction Safety and CPR Response.
During and after the training, cohort members are frequently linked with potential employers either through their caseworker or during the training as contractors are brought in to help support program goals.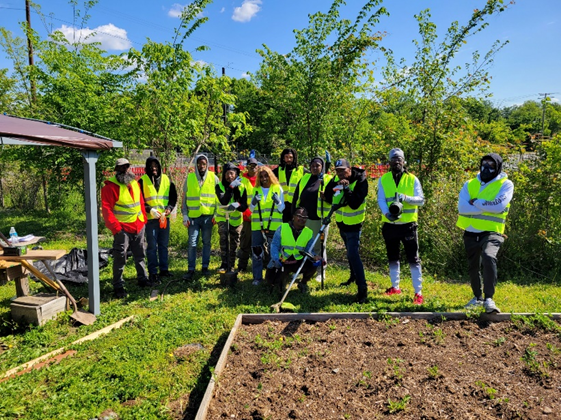 Since 2022, 12 trainees have completed the first cohort of the training. Of those 12, five trainees were offered full time employment in GSI maintenance opportunities and two trainees were hired by DOEE's GSI Maintenance grantees.
The Returning Citizens Workforce Development program is administered by Constituent Services Worldwide Public Benefit Corp.
Interested applicants who meet the Returning Citizen requirements of the program can reach out to Brian Rodgers to find out more on program enrollment: [email protected].