DOEE administers over 30 laws that protect human health and the environment, mitigate pollution, and promote sustainability. Enforcing these laws helps preserve and restore the District's natural resources and makes it a safer, healthier, and greener place for people to visit, work, and live.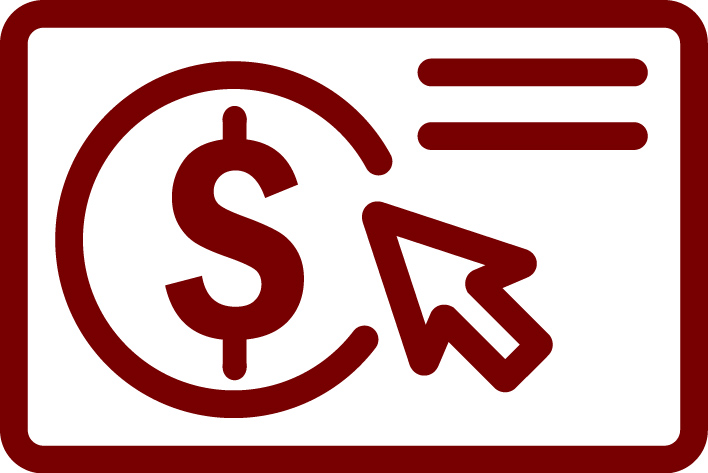 Questions About Fines
If you have received a fine from DOEE, see Frequently Asked Questions About Fines.
To read the law or regulations on which your fine is based, see the D.C. Code or the District of Columbia Municipal Regulations (DCMR).
DOEE Enforcement Dashboard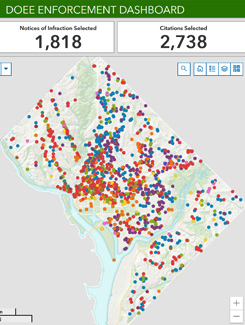 DOEE's Enforcement Dashboard is an interactive map that allows people to explore Notices of Infraction (NOIs). DOEE issues NOIs to enforce environmental laws and regulations or to check the compliance history of a specific location or address.
An NOI notifies that DOEE has determined that they have violated a District law or regulation and has assessed a fine. The Enforcement Dashboard also contains data about the citation and the specific regulation associated with the infraction.
Report Suspected Violations
You can report suspected environmental violations online through DC 311 or by calling 311 or DOEE at 202-535-2600. If there is an immediate threat to health or the environment, call 911.
Contact Information
Department of Energy & Environment
Office of Enforcement and Environmental Justice
1200 First Street, NE, 5th Floor
Washington, DC 20002
Phone: 202-741-2139
Email: [email protected]