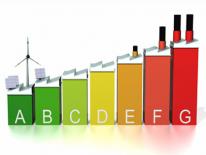 The District offers a vast amount of environmental data for interested researchers and residents to access.
Greenhouse Gas Emissions Inventory: A city wide Inventory of Greenhouse Gas Emissions found that buildings are responsible for 74% of the greenhouse gas emissions in the District.

Energy Benchmarking Results: Energy benchmarking means tracking a building's energy and water use and using a standard metric to compare the building's performance against past performance and to its peers nationwide.

Total Maximum Daily Loads - TMDLs: EPA requires DC calculate the maximum amount of a pollutant that its water bodies can receive and still meet water quality standards.
Environmental Maps
DOEE offers several environmentally related maps as helpful resources. Read More>>

Real Time Environmental Data