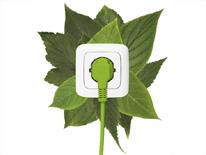 Investing in energy efficiency helps our environment and your bottom line.
Generating energy by traditional means also generates greenhouse gases. When these gases become trapped in the atmosphere, climate change is the result.
By making your business more efficient, you can avoid unnecessary energy use. Whether you have one employee or 1,000, you will save money and reduce your ecological footprint at the same time.
Get a new smart meter from Pepco to help you take control of the energy you use in your small business each and every day.
Improve your company's financial performance by reducing energy waste and energy costs, while protecting the environment.
Track and assess energy and water consumption across your entire portfolio of buildings.