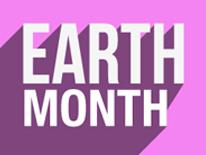 PEOPLE'S CLIMATE MARCH
DATE: Saturday, April 29
TIME: 10 am
LOCATION: National Mall
Join the Peoples Climate Movement in Washington, D.C. and across the country to stand up for our communities and climate. For more details visit: peoplesclimate.org
---
ARBOR DAY TREE PLANTING
DATE: Friday, April 28
TIME: 9 am to 3 pm
LOCATION: Benning Stoddart Recreation Center - 100 Stoddart PL SE.
Join the Earth Conservation Corps, USDA, DDOT and Washington Parks and People for an Arbor Day event planting 70 trees at the Benning Stoddart Recreation Center. More info: https://www.facebook.com/anacostiarivercenter
---
BENNING TERRACE CLEANUP
DATE: Saturday, April 29
TIME: 11 am to 2 pm
LOCATION: Benning Terrace Apartments, 4450 G St SE
The Benning Terrace Association, along with Housing Authority Outreach Division and DOEE are hosting a community clean-up from the hours of 11am-2pm.
To participate email Matt Robinson at [email protected].
---
NATIONAL PRESCRIPTION DRUG TAKE-BACK DAY
DATE: Saturday, April 29
TIME: 10 am to 2 pm
LOCATION: Various MPD Locations
The National Prescription Drug Take-Back Day aims to provide a safe, convenient, and responsible means of disposing of prescription drugs, while also educating the general public about the potential for abuse and medications. Improper disposal of such medications is also bad for our waterways. Find a participating MPD location near you: https://www.deadiversion.usdoj.gov/drug_disposal/takeback/
---