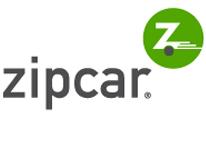 Zipcar
2009 Mayor's Environmental Excellence Award Winner:
Outstanding Achievement for Innovation in Green Products or Services
---
Zipcar is the world's largest car sharing company, offering self-service, on-demand cars by the hour or day for personal or business needs. The low hourly and daily rates include gas, insurance, maintenance and parking. As the creator of the industry in the US, Zipcar has made car sharing a mainstream amenity in more than 50 cities throughout the United States, Canada and the United Kingdom, solving the significant parking, congestion and transportation issues that plague urban residents. Zipcar began in 1999, and now has 6,000 vehicles that are shared by more than 275,000 consumer and business members around the world. The fleet includes more than 30 makes and models of vehicles, including the Toyota Prius hybrid, Honda Civic hybrid, Volvo S40 and the MINI Cooper.
Zipcar has spent nearly a decade building the industry's leading technology and processes required to operate its sustainable, high growth business model. It is a self-service business, and more than 95% of member activity ranging from reservations to billing all takes place online. Zipcar's industry-leading proprietary technology platform fully connects the information flow between vehicles, members and Zipcar.com and provides secure, self-service access to more than 6,000 vehicles on demand 24/7. Zipcar has several innovative technology applications, such as:
Zipcards – Members are given "Zipcards" when they sign up, which are radio frequency identification (RFID) enabled providing seamless innovative technology that allows members to simply unlock the door and drive away.
Zipcar Mobile Locator – a phone application used to view and reserve Zipcar's worldwide fleet of vehicles based on the member's current location. It was developed in partnership with uLocate, and launched on WHERE™, the world's first mobile GPS widget platform. By downloading the WHERE application and activating the Zipcar widget, consumers can conveniently find the nearest Zipcar locations via their iPhone and make a reservation. Additionally, consumers can now easily facilitate carpooling with friends by sharing car location information via the iPhone in real-time.
Google Maps – Zipcar has enhanced the online reservation system experience for members, by letting them view the locations of available cars via Google Maps and reserve cars within the map screen.
Text Message Alerts – Members can sign up to receive text message alerts about an upcoming reservation as well as alerts regarding an existing reservation that is about to expire. Members can respond via text message in order to extend their reservation, provided that the car is available.
Zipcar's value to the environment and local communities is evident in the fact that it has become a fixture of the urban transportation mix in the District of Columbia The company has 700 cars parked in more than 340 locations in the metro area. Having to consider whether or not a car is necessary has changed driving and personal behavior patterns. With Zipcar, members are more likely to take advantage of all methods of transportation and use cars only when they need to. This behavior results in less congestion on the roadways, fewer greenhouse gas emissions and fewer vehicle miles traveled (VMTs). Since March 2004, Zipcar has had on-street parking in the District metro area, which has added to the convenience of car sharing. Highly visible 12-foot orange poles contain information about car sharing and clearly designate the spot as an official Zipcar parking space. This makes car sharing even more accessible and has resulted in one of the highest car adoption rates in the world.
Members in the District metro area have seen a transformation in transportation behaviors since joining Zipcar, including:
47% of members have increased their use of public transportation
59% of car owners have gotten rid of their vehicle
Of the members who did not get rid of a car, 63% were able to delay or halt the purchase of a car due to Zipcar (Source: Zipcar DC Survey Results May 2008)
As a leader in the car sharing industry, Zipcar has provided undeniable value to the environment already, and this value will only enhance in the future. Zipcar envisions a future where there will be more car sharers than car owners. As the urban population continues to grow and searches for ways to help the environment while saving money, getting rid of their personally–owned vehicles will continue to be the obvious choice. To date, Zipcar estimates it has taken more than 100,000 cars off the road, resulting in savings of more than 16 million gallons of gasoline and 150 million pounds of CO2 annually.
(Left to right)
Laura Kobroff, Josh Petrash, Ellice Perez, Anthony Marinos, and Sheridan Sellers
(not pictured)
Sheila Abellano, Lauren Sherman, Pete Questel, Jay Schafer, Howard Coleman, and Thomas Walsh