Become a Volunteer Water Quality Citizen Scientist and gain hands-on experience collecting data and water samples throughout the District!
DOEE awarded a grant to Alliance for the Chesapeake Bay to continue the implementation of a volunteer-based citizen science water quality monitoring program with the goal of providing up-to-date, weekly water quality data to residents and visitors. For this project, Alliance for the Chesapeake Bay has partnered with Anacostia Riverkeeper, Audubon Naturalist Society, and Rock Creek Conservancy.
All interested persons are required to attend one training session. Trainings will be held virtually and/or in-person each year, and training sessions are available from April through June for the following watersheds:
Anacostia Watershed
Rock Creek Watershed
Potomac Watershed
Sign up for training to monitor water quality in your watershed of interest >>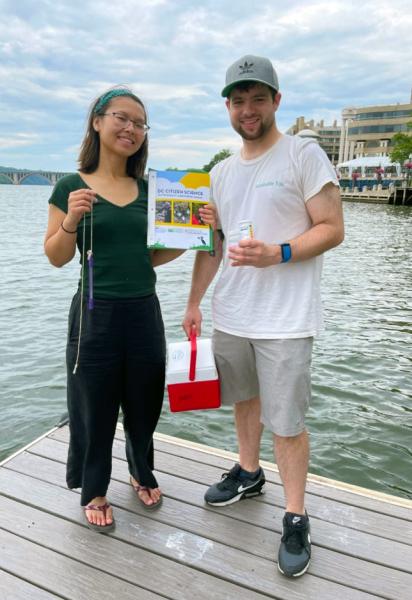 After attending a training session (including in-person demonstrations) and passing a certification test, volunteers become certified water quality citizen scientists who can help collect water quality samples. Generally, a certified water quality citizen scientist helps collect water quality samples from any of the 24 monitoring sites weekly during the summer. Sampling is done on Wednesdays, with Thursdays as a backup for inclement weather. Each site is sampled for bacteria, water temperature, air temperature, pH, and turbidity. All supplies related to the monitoring effort will be provided.
Volunteers will be notified when the monitoring season begins each year. The program has a work plan to ensure volunteers follow DC Health COVID-19 guidelines. For updates on the District's response to the coronavirus (COVID-19), please visit coronavirus.dc.gov.
About the Program:
The citizen science water quality monitoring program is currently implemented by Alliance for the Chesapeake Bay. The program started in 2018 and was implemented by Anacostia Riverkeeper until September 30, 2021. Each year from May to September, volunteers from all eight Wards in the District test the levels of bacteria, air and water temperature, pH, and turbidity in areas where residents and visitors recreate. Data is published on a weekly basis via the Chesapeake Data Explorer. See the published project report for more information about the accomplishments of the citizen science water quality monitoring program.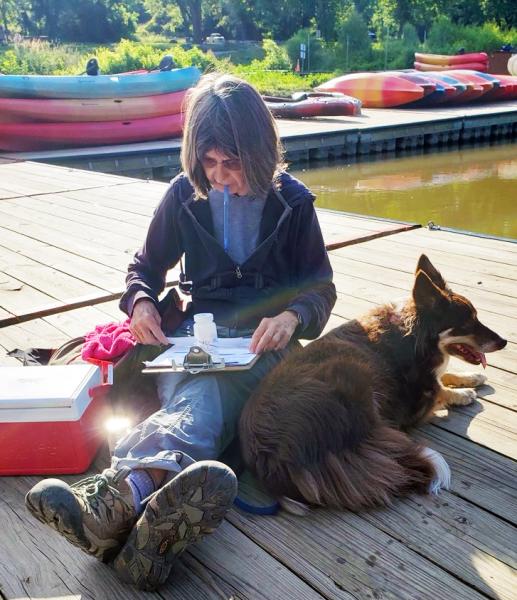 Questions?
Send the program an email