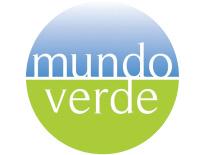 Mundo Verde Bilingual Public Charter School
2013 Mayor's Sustainability Award Winner
---
Mundo Verde is the only school in Washington, D.C. to focus on sustainability and bilingual education, employing dual language immersion in Spanish & English and an expeditionary (project-based) learning model to educate and engage students. All learners at Mundo Verde have an opportunity to create change in their community and the school empowers all its students and families to participate as key stakeholders in the local and global sustainability debate, inspiring practices such as recycling and healthy eating beyond school walls and into the home and community. An intentionally diverse school working to bring families together across differences, Mundo Verde strives to make sure that its entire community, in partnership with various area organizations, has the opportunity to fully shape and benefit from the school's mission.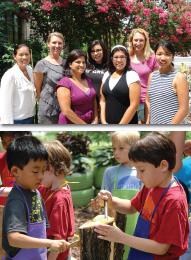 Peling Li, Michelle Sinkgraven, Dahlia Aguilar, Lynda Correa, Liz Barriga, Tara McNerney, Maureen Dizon
Students at Mundo Verde learn how to approach a situation or a problem with an eye towards making it better. Through hands-on projects – "expeditions" – students study specific content areas in depth in order to address a practicable issue. In their expedition on trash, first graders launched a school-wide campaign to institutionalize composting and recycling as a means to reduce waste produced in classrooms. Preschoolers studying human bodies and how to keep people healthy, created a Spanish-language brochure with guidelines for good hygiene to share with area schools and a local health clinic. Students in every grade regularly engage in sustainability-focused expedition fieldwork, participate in data collection and benchmarking, and actively take part and practice sustainability values and habits – among them, interconnectedness, stewardship, and collective action.
Since opening its doors to students in August of 2011, Mundo Verde has taken steps to foster sustainable environments that will benefit those to come. The school revitalized its current space to embrace energy- and water-efficient infrastructure, installed an edible garden to increase ecologically beneficial uses of school grounds and students' access to nature and the outdoors, and has begun to plan for a permanent home with a vision of a sustainable building that goes beyond LEED certification. In the 2012-2013 school year, Mundo Verde was named an Ashoka Changemaker School and a U.S. Department of Education Green Ribbon School for its ongoing commitment to sustainability at all levels of the school curriculum and operations, as well as among leadership and staff. As Mundo Verde grows each year, the school community strives to nurture and educate students who are better prepared to succeed and take on responsibility for tomorrow's world, with more capacity to innovate, integrate and build sustainable partnerships across diverse communities.