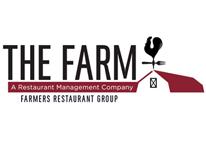 Founding Farmers was the first restaurant for Farmers Restaurant Group, also referred to as The Farm, when it opened in fall 2008. Since then the group has grown to include 2 additional locations in Potomac, Maryland, and Georgetown with our sister concept Farmers Fishers Bakers. We are thrilled that our forth location will be coming to Tysons, VA in the fall of 2014. The Farm has incorporated green practices from our menus to the interior design and everything in between, our restaurants operate and are guided by a very simple principle: we see everything Through The Eyes Of The Farmer. Our food and drink offerings are crafted on a foundation of seasonal ingredients from abundant American family farm sources, and offer something for everyone. All of our restaurants are LEED certified, meaning they have Leadership in Energy and Environmental Design, making them the greenest upscale casual, full service restaurants in the region and in the US.
LEED certification criteria have high standards for the most efficient and environmentally friendly building elements, including lighting, heating and cooling, water use and other advanced building systems. Beyond the buildings themselves, The Farm restaurants are Certified Green Restaurants™ as recognized by the Green Restaurant Association for eco-friendly operations. These measures include front-of-house and back-of-house recycling and composting, high-efficiency water and energy usage and using recycled paper products whenever possible. For our guests, it means the menus are printed on recycled paper with soy-based inks and that water is served in reusable glass carafes with the option of fresh-filtered, still or sparkling Vivreau water, using no waste-producing glass or plastic bottles at all.
The Farm is proud to be an official Carbonfund.org partner, supporting global climate-friendly renewable energy projects and the Carbonfund.org mission of education, offsets and outreach. The Farm is 100% carbon neutral by offsetting our CO2 emissions annually with the purchase of carbon credits. We are very proud to have a sustainable business, and to be able to leave something for the future generations. Not only are we committed to being green on a daily basis, we are devoted to continually educating our staff and each other on how to be more sustainably minded.

Hazel Samaroo, Tucker Gray, Sung Na, Alexandra Bishop, Matt Beard, Phil Clark, Torrence Swain, Ashley Hayward, Kadee Hilliker, Brighid Milan, Lee Gusman, Lana Oudat, Yara Oudat, Andres Puente-Duany, Ashley Soto, Karolina Koczynska, Meaghan O'Shea, Jacob Young, Jennifer Motruk Loy, Adrianna Karpinska, Gemma Barcelo