Last Date:
Location:
Bluejacket, Tasting Room, 300 Tingey St SE, Washington, DC 20003
Details:
Join the Department of Energy and Environment to learn about DC's commitment to fight climate change. The Clean Energy DC Plan is the District's new climate and energy strategy to achieve the Sustainable DC goal of reducing carbon emissions by 50% by 2032. After an introductory happy hour, with an optional brewery tour, DOEE will give a brief presentation on the Clean Energy DC plan and answer questions. Then take part in small group conversations—over a beer or two—about how you are cutting energy use and protecting the environment, and what new approaches the District could try.
Bluejacket Brewery is at the intersection of Tingey and 4th Streets SE, three blocks from the Navy Yard metro station on the green line. Beer and food will be available for purchase.
Space is limited! RSVP at cleanenergypowerhour.splashthat.com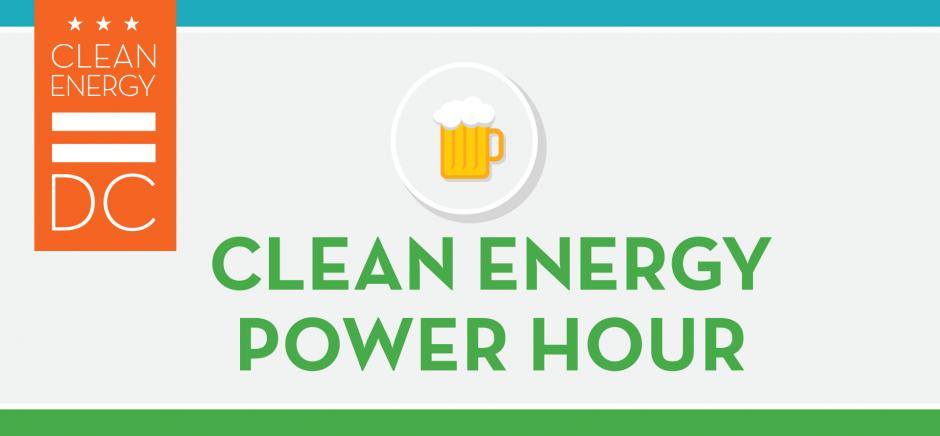 Prefer an lunchtime event? Come to Clean Energy Power Lunch the following day.