Last Date:
Details: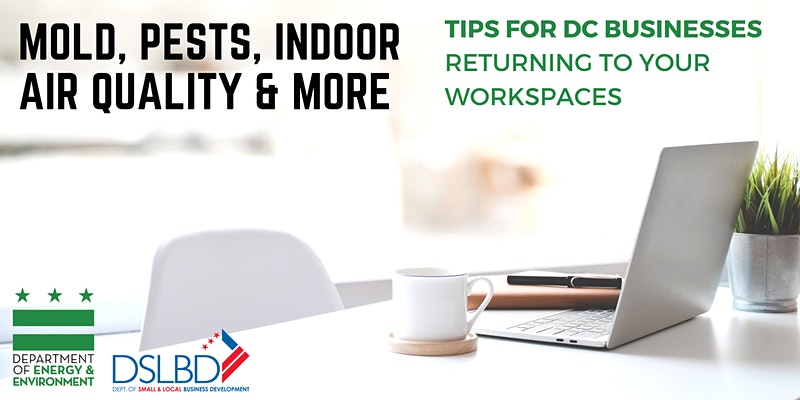 As more and more businesses return their workers to offices and places of business, there are several ways that you can avoid and address challenges that may have happened in that space over the last year.
This session will include some tips and some Q&A on what to look for in your space, and how to find qualified service providers if you do need expert help to ensure that your mitigation work is safe and environmentally friendly.
The webinar is FREE but registration is required.
From the Department of Energy and the Environment (DOEE), hosted by the Department of Small & Local Business Development.