Last Date:
Details:
Who Should Attend?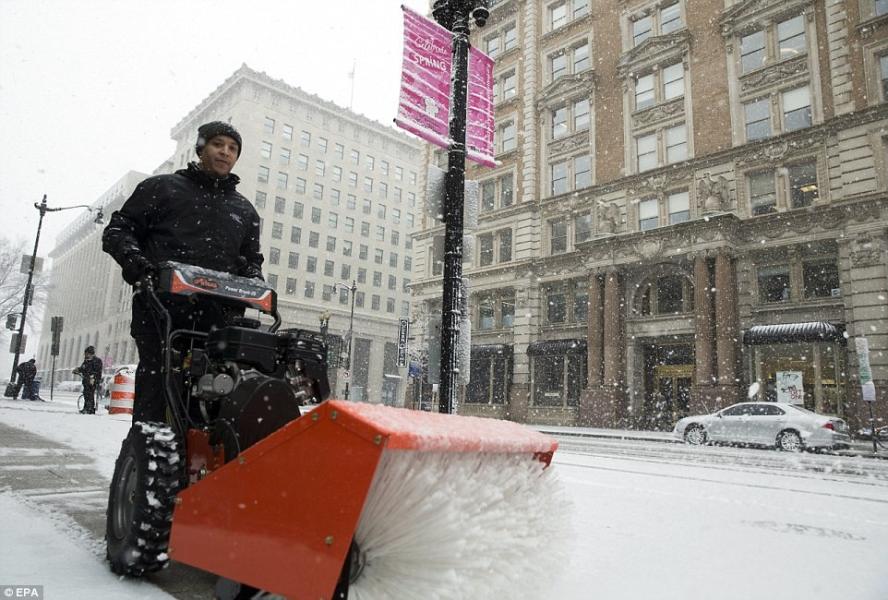 Building engineers, maintenance staff, groundskeepers, and contractors who are responsible for maintaining your sidewalks during and after snow events. This webinar will discuss snow removal best management practices, eco-friendly de-icing products, and the Department of Public Work's regulations on snow removal (when and how).
Staff from the Department of Energy and Environment (DOEE) and the DC Department of Public Works (DPW) will present at this 30-minute webinar.
This webinar will also be recorded.
Webinar topic: Snow Removal and Sidewalk Maintenance Requirements for Commercial Buildings
Date and time:
Tuesday, Jan 31, 2023 12:00 pm | (UTC-05:00) Eastern Time (US & Canada)
Join link:https://dcnet.webex.com/dcnet/j.php?MTID=mc90ab110e7df6c131878166713c086ca
Webinar number: 2309 926 8960Webinar password: public (782542 from phones)
Join by phone+1-202-860-2110, Access code: 230 992 68960
AGENDA
12:00 pm - Welcome and Introductions - Mary Lynn Wilhere, Urban Sustainability Administration, DOEE
12:00 - 12:15 pm - DPW Regulations on Snow and Sidewalk Clearing - Lawrence A. Dance III, Solid Waste Education and Enforcement Program, DC Department of Public Works (DPW)
SWEEP is responsible for the education of the public and enforcement of District of Columbia sanitation regulations.
12:15 - 12:30 pm - Stormwater Pollution Prevention and Salt Application - Orpheus Williams, Partnering & Environmental Conservation Branch, DOEE
Questions?
Please contact Mary Lynn Wilhere, Urban Sustainability Administration, DOEE, at (202) 535-1939 or email, [email protected].
AVISO IMPORTANTE
Este documento contiene información importante. Si necesita ayuda en Español o si tiene alguna pregunta sobre este aviso, por favor llame al (202) 535-1939. Infórmele al representante de atención al cliente el idioma que habla para que le proporcione un intérprete sin costo para usted. Gracias.