<< Citizen Science Initiatives mainpage
DOEE Seeking Citizen Scientists for Rabbit and Chipmunk Surveys in All 8 Wards
DOEE is actively recruiting citizen scientists to help conduct a study of cottontail rabbit and chipmunk populations in the District.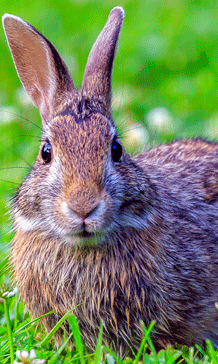 DOEE is looking to expand the scope of participation in rabbit reporting in 2017, particularly in the northeast, southeast, and southwest quadrants of the District: Residents in Wards 5, 6, 7, and 8 are encouraged to participate and report sightings of cottontail rabbits at any time.
Due to the exceptional efforts of residents in Wards 3 and 4 over the past three years, DOEE has a better understanding of where rabbit populations are residing in the northwest quadrant of the District.
We are now seeking a few volunteers to participate in regular survey routes to obtain eastern cottontail rabbit densities in Wards 3 and 4. If you're interested in volunteering in Ward 3 or 4, contact Lindsay Rohrbaugh at [email protected] by April 14, 2017 for further details.
Last year, a total of 301 rabbits were reported to the DOEE database, with nearly 500 reported since 2013 when the program began. Currently, the agency conducts its own eastern cottontail surveys from May to September at a few predetermined locations in parks and other natural areas, and collects reports from citizens year-round.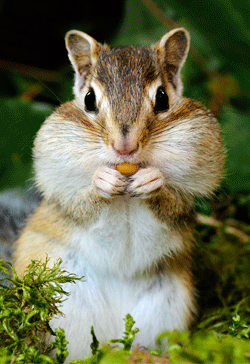 Agency biologists are also in need of assistance from citizen scientists in finding and reporting populations of eastern chipmunks in the District's forests from June to August. All residents are encouraged to participate and report sightings of chipmunks at any time.
This data will help DOEE biologists learn about cottontail rabbit and chipmunk abundance, density, and distribution within the District. Please visit the State Wildlife Action Plan (SWAP) to learn how these species play an important role in local ecosystems, as well as the District's ten-year strategic plan for conserving and restoring wildlife.