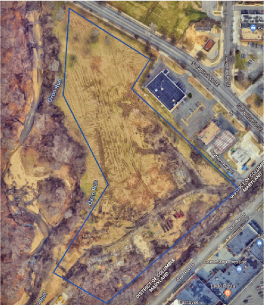 In 2017, DGS, in partnership with DOEE, contracted GRID Alternatives Mid-Atlantic to design and build a community solar energy system on a degraded 15-acre brownfield along South Capitol Street, SW in Ward 8. GRID is providing project management for site civil engineering, environmental, and survey services for the Oxon Run Community Solar project, a 2.65-megawatt clean energy farm.
The project team is aiming to develop an innovative, low-impact site design that safely, cleanly and silently produces renewable electricity. The project is slated to come on line in fall 2019 and is expected to produce enough electricity to offset $500 annually for an estimated 750 households within the surrounding community.
- Project Documents and Presentations Attached Below
Additional Information
Contact Us
For more information about Solar for All and Community Solar at Oxon Run, contact the DOEE Solar for All hotline at (202) 299-5271 or [email protected]; please put "Oxon Run" in the subject line.