<< Back to Urban Agriculture main page
District of Columbia Department of Energy and Environment (DOEE) awarded the Chesapeake Bay Trust to implement the District of Columbia Urban Agriculture Small Award Program. This grant program provides funding for new and established District urban farms – any property in the District of Columbia that is used for the growing, cultivating, processing, and distributing of crops for profit, not for profit, or for educational purposes (statute §§ 48-401) – to advance the following goals: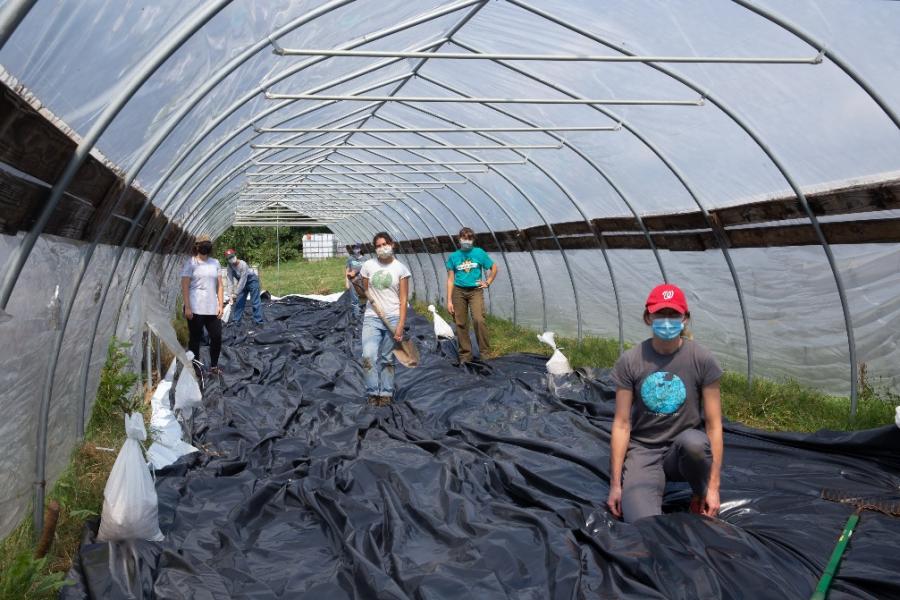 Increase food crop production, processing and/or distribution at an urban farm;
Improve distribution & access to fresh foods for food insecure communities in District Wards 5, 7, & 8;
Construct facilities that enable agricultural education experiences for District residents;
Accelerate the business and production capacity for socially disadvantaged farmers; and
Advance sustainable agricultural efforts in the District.
Entities can apply for up to $10,000 to increase infrastructure and operations capacity for new and established District farms towards advancing sustainable urban agriculture and for the benefit of historically underserved communities.
The deadline for this grant is Thursday, May 19, 2022, at 6pm.
Program Contacts:
Department of Energy and Environment
Brenda Perez | (202) 527-1786
[email protected]
Chesapeake Bay Trust
Carlton Burns | 410-974-2941 ext. 125
[email protected]