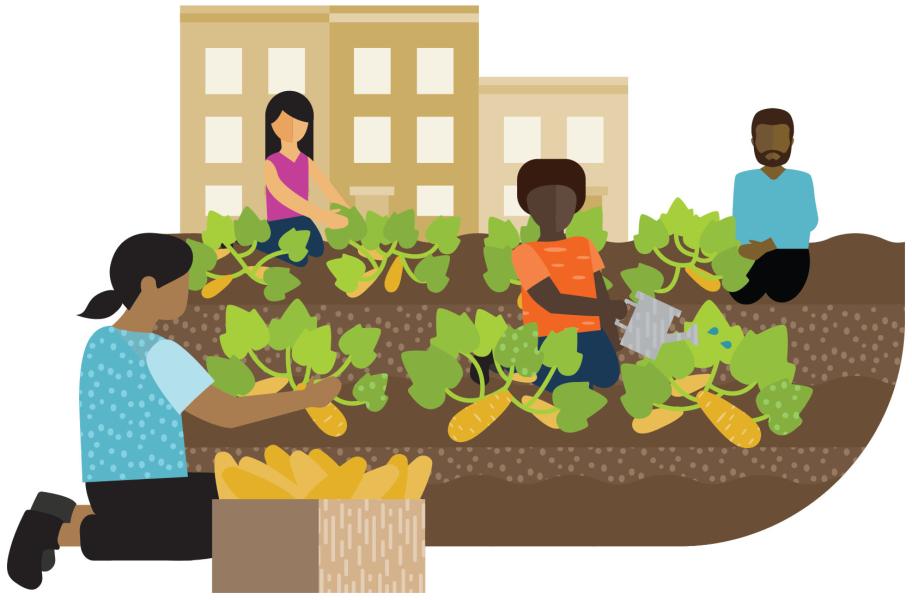 The Office of Urban Agriculture works to increase food production in the District of Columbia and support a more sustainable, equitable, and resilient food system. The Office is advancing the following Sustainable DC 2.0 goals and actions:
Putting 20 additional acres of land into cultivation for growing food by 2032
Developing food-producing landscaping on 5 acres of District public spaces throughout all 8 wards
Developing and supporting school gardens and garden-based food system education to engage DCPS and charter school students.
This Office is a central hub working with the DC Food Policy Council, sister agencies, the University of the District of Columbia, farmers, and community members to support urban agriculture, increase access to fresh, healthy produce, empower communities, and create green jobs.
Programs


District of Columbia Urban Agriculture Award Program - OPEN
This grant provides two funding tracks to increase urban agriculture in the District:
Track 1: Infrastructure and Operations Support for Urban Farms (up to $10,000 per award)
Learn more & apply>>

Rooting DC – Coming 2024
Rooting DC is a FREE, day-long urban gardening forum that provides education about urban agriculture and food systems, cultivates health and protection of the environment, and builds community. Learn more>>



Urban Farm Tax Abatement Program
The District offers up to a 90% property tax abatement for individuals whose property is being actively used as an urban farm. Learn more & apply >>

Urban Farming Land Lease Program
In partnership with the Department of General Services, DOEE offers select District-owned parcels for lease to private entities to facilitate urban farming on public land in DC. Learn more & apply >>

DC Urban Agriculture Garden Map
Links to Helpful Webpages