About the District's Sustainability Awards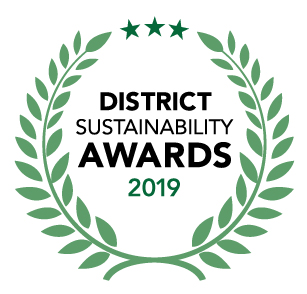 The annual Sustainability Awards recognize outstanding businesses and organizations for their environmental stewardship, innovative best practices, pollution prevention, and resource conservation. If you are considering applying for an award, we recommend that you track the energy consumption, water usage, recycling, and "green projects" for your facility.
If you live or work in the District of Columbia, you may nominate your favorite environmental champion, green business, or non-profit partner for a District Sustainability Award. You may choose to nominate an individual, business, organization, or school.
- Photos and Winning Case Studies for the 2019 Sustainability Awards Winners

- Winning Case Studies for the 2018 Sustainability Awards Winners