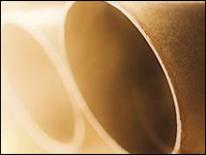 Motor vehicles are the largest source of emissions in the District. To reduce these emissions, the District has implemented a law to limit engine idling. With a few exceptions, motor vehicles powered by gasoline or diesel are not allowed to idle for more than three minutes while the vehicle is parked, stopped or standing. Any person or organization owning or operating a vehicle seen violating this regulation will be issued a civil infraction ticket for $500 for a first-time violation.
The only exceptions are as follows:
Private non-commercial passenger vehicles are exempt.
When temperatures are below 32 degrees Fahrenheit, vehicles may idle for no more than five minutes.
Engines may idle when they are necessary for the operation of power takeoff equipment such as dumping beds, cement mixers, refrigeration systems, content delivery equipment, winches, or shredders.