Wednesday, April 29, 2015
CONTACT:
Julia Robey Christian, 202.741.0842 desk, 202.450.7878 cell, [email protected]
DDOE and EPA Announce Unique Solar-Powered Park Bench Air Monitoring Station to Measure District's Air Quality
WASHINGTON DC, April 29, 2015—The District Department of the Environment (DDOE) and U.S. Environmental Protection Agency (EPA) announce the District's new Village Green solar and wind-powered air monitoring station at the Smithsonian's National Zoo. The station, which comes in the form of an innovative park bench, was developed by the EPA as a unique way to engage the public in measuring air quality and weather. The park bench station, loaned to DDOE by EPA, is located in the Kid's Farm exhibit area of the Zoo.
The Village Green project puts science into the hands of residents and visitors, allowing them to access local air quality information from the park bench station through onsite displays and a smartphone-friendly website. It provides real-time reliable readings on levels of fine particle pollution (also known as particulate matter), ozone, wind speed and direction, temperature, and humidity—all of which are important factors for understanding local air quality trends.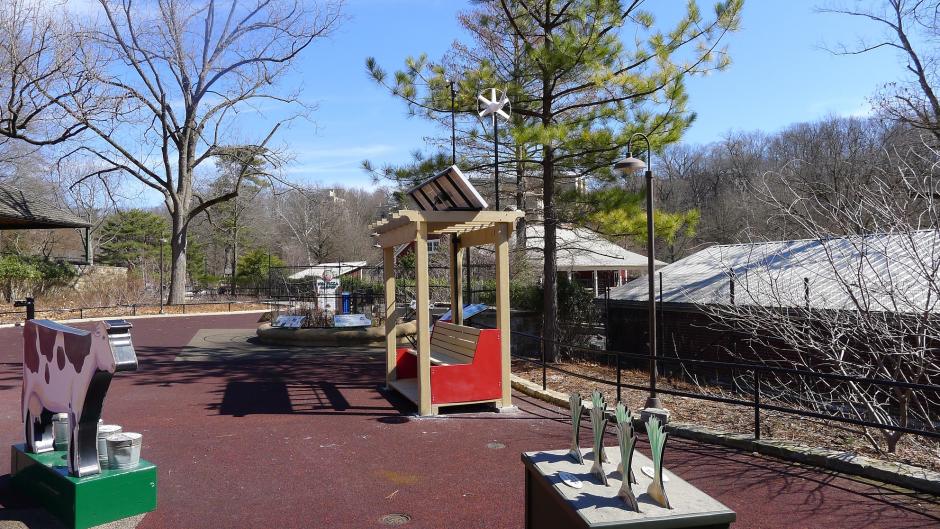 "These new solar-powered air monitoring park benches provide minute-by-minute data that can help citizens better understand air quality," said EPA Administrator Gina McCarthy." Our EPA researchers used the latest science to build the air monitoring systems in park bench stations, empowering people to get involved and learn more about air quality in their neighborhoods and better protect their families."
To build the air monitoring systems, EPA researchers used air sensors, miniaturized and low-power computer technology, solar panels, and other instruments. In addition to providing environmental assessment tools, the bench is made from recycled materials. It includes a built-in monitoring station equipped with solar- and wind- powered components that charge a battery, which runs the entire system.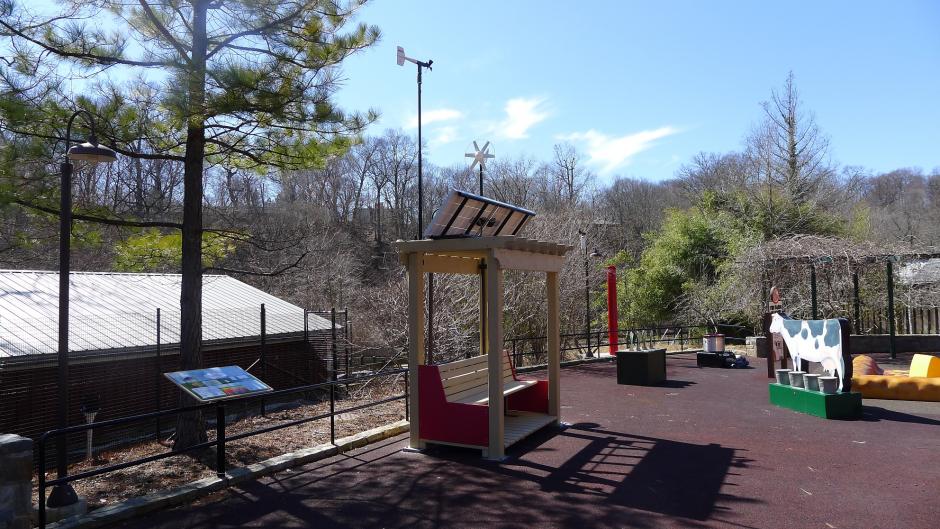 "The Village Green station is a unique resource for helping the District's residents and visitors better understand local air quality so they can protect their families," said DDOE Director Tommy Wells. "We are thrilled about the opportunity to work closely with the EPA and the Smithsonian's National Zoo over the next year as part of education and outreach."
For more information about the Village Green Project, visit http://www.epa.gov/villagegreen; for more information about DDOE's Air Quality Division.