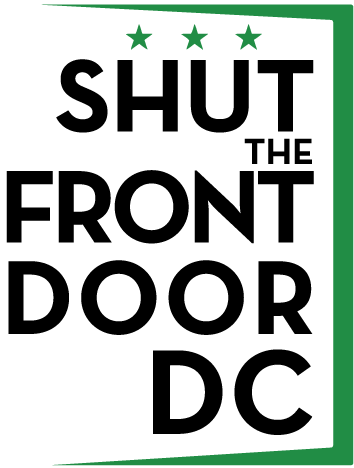 In 2016, the Council of the District of Columbia amended a law requiring commercial properties to keep their windows and doors closed when running the air conditioner.
Enforcement May 15 - September 30
DOES THE LAW APPLY TO ME?

All commercial properties must keep their doors and windows closed when the air conditioning is running. Restaurants using connected indoor and outdoor seating areas are excluded.
WHY SHOULD I CLOSE MY DOORS AND WINDOWS?

Open doors and windows allow warm air to circulate indoors, causing HVAC systems to work harder to achieve and maintain set temperatures. During high heat days this can cause high demands on the electrical grid which, when multiplied or concentrated, may lead to brownouts. Over time increases in demand may lead to overloads on the electrical system. A brownout causes a reduction in voltage, which can damage your appliances.
WHAT IS A BROWNOUT?

During a brownout users typically still have power, but less of it, due to a reduction in voltage. Lights dim and electronic devices - especially computers - can be damaged.
IF I DECIDE TO KEEP THE DOOR OPEN TO BRING IN MORE CUSTOMERS AND PAY MORE MONEY FOR ELECTRICITY, WHAT IS WRONG WITH THAT?

When you increase the electric demand by keeping your windows and doors open during "peak" hours (i.e. when the energy use is highest), you increase the price of electricity for the entire neighborhood, not just for your store, but even for those owners who keep their windows and doors closed. In addition, high electric demand means electrical lines and transformers, may not adequately meet the needs of your commercial entity.
FINE SCHEDULE
For the first offense $ 100;
For the second offense $ 200;
For the third offense $ 400;
For the fourth and subsequent offenses $ 800.