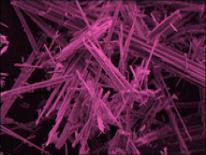 The Asbestos Abatement Program ensures that asbestos removal contractors protect their own health and safety, and the health and safety of building occupants and the general public. The District is responsible for the following:
Issuing asbestos abatement permits to licensed contractors and collecting permit fees for regulated asbestos-containing material (RACMs).
Inspecting and monitoring asbestos abatement projects and reviewing asbestos abatement reports.
Investigating asbestos complaints.
Prosecuting violators who fail to comply with asbestos laws and regulations.
Asbestos Permit Registration
To obtain an Asbestos Abatement Permit, licensed abatement contractors must submit a new notification package online via the Asbestos ePermitting System.
We must receive electronic notification submissions at least 10 working days prior to the start of asbestos abatement. Once a notification has been received, DOEE will review the notification. If the notification is submitted successfully adhering to necessary requirements including satisfying all applicable permit fees, a printable version of the approved asbestos permit will be accessible via their online portal. Permits are date- and site-specific, and are not transferable
Standards
The Federal standards for asbestos removal are outlined in 40 CFR Part 61, Subpart M. Because of the standards, the District's asbestos program [PDF] excludes residential buildings with four or fewer dwelling units, including privately-owned and single-family units or homes. Please note that a clarification [PDF] of the District's final air clearance standards for asbestos abatement projects was issued on November 21, 200DF
| List of Permit Fees (non-refundable): | Permit Fee* |
| --- | --- |
| RACM to be abated of 261 to 2600 linear feet or 161 to 1600 square feet | $641 |
| RACM to be abated greater than 2600 linear feet or greater than 1600 square feet | $1,122 |
| A blanket permit, valid for one year at a specific site | $1,122 |
Current permit fees effective as of 01-01-09
*made payable to the DC Treasurer
Emergency Permits:
The 10-working-day notification before the start of abatement work will be waived for bona fide emergencies. The asbestos abatement contractor wishing to start work before submitting a 10-day notification must request a waiver from DOEE. The waiver request must include a complete and accurate notification for the abatement work and a letter explaining why the 10-day notification period should be waived. Contractors or other parties requesting a waiver must substantiate in writing why the abatement in question should be granted a waiver. DOEE will determine whether a notification qualifies for a waiver of the 10-day notification requirement. Please carefully plan and schedule your abatement work so that emergency abatements seldom occur. Permits must be obtained and permit fees must be paid for abatements that receive a waiver of the 10-day notification requirement when the abatement involves RACM and meets size thresholds.
Contractors who fail to submit timely and accurate asbestos notifications, fail to pay permit fees, or fail to comply with other requirements of the permit program will be prosecuted to the full extent of the law.
Notifications
Building Owners, or designated representatives, must inform occupants not less than 30 days prior to commencement of asbestos abatement. Requests for a waiver from this requirement must be submitted in writing to DOEE.
Except in emergency situations, notices of asbestos abatement work must be posted at least 3 days before work commences (3-day Asbestos Project Notice). Notices must be posted immediately outside all entrances and exits from the work site of asbestos abatement. This requirement does not apply to utility companies.