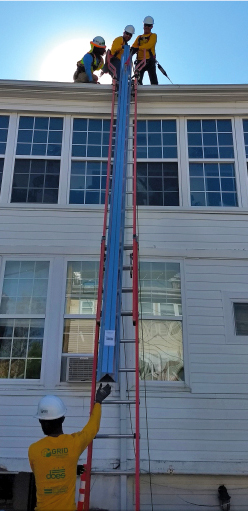 The District's Sustainable DC initiative establishes goals and targets for responding to climate change. Additionally, the Clean Energy DC (CEDC) Omnibus Act of 2018, raised the percentage of solar energy carve out in the District from 5% to 10% by 2041. Conventional forms of energy emit carbon dioxide and other pollutants into the environment, while solar energy is emissions free.
Rooftop solar generation is the leading strategy for generating local, clean energy in the densely developed District. Installing solar panels on your home or business is one way that you can help the District achieve its greenhouse gas emission reduction goals. In addition, rooftop solar not only benefits the environment but it can also reduce your annual energy costs.

Frequently asked questions about going solar in Washington, DC
Contact Us
For more information about solar initiatives in the District, contact the DOEE Solar Hotline at (202) 299-5271 or [email protected].