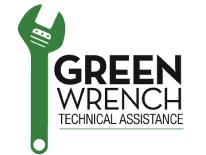 The GreenWrench Technical Assistance Program provides free pollution prevention guidance and training to District mechanics and auto body shops. This voluntary, grant-funded program is offered free of charge. It is designed to help businesses become compliant with local and federal environmental regulations, protect the environment and improve their bottom line.
Benefits of Joining:
Save money with strategies that protect the environment
Receive complimentary onsite consultations and training
Learn how to protect yourself from harmful substances
Fit pollution prevention into YOUR schedule
Attract environmentally conscious car owners
Cost: Free to all registered participants
Languages Offered: English, Spanish (Español), and Amharic (አማርኛ)
GreenWrench Services: Join one - or sign up for all GreenWrench Services.
Technical Assistance Visits – Receive free technical assistance with a customized pollution plan, training, and troubleshooting with confidential in-person visits by the GreenWrench consultant team.
Workshops – Learn and ask questions from government inspectors about how to comply with local and federal regulations.
Newsletter – Find tips and tricks for reducing pollution and case studies on local shops in GreenWrench the newsletter.
GreenWrench Certification – Apply to become GreenWrench Certified by accomplishing your pollution prevention goals and showing progress on improvements to your shop. Advertise to customers that your facility meets rigorous environmental standards.
Sign Up: Click the green button to register or call Robera Tasissa, Energy Program Specialist at 202-430-0156



GreenWrench Certification
Apply to become GreenWrench Certified. Now accepting applications >>
- View presentations from past workshops and webinars
GreenWrench is a DOEE program and is made possible by a grant from the US Environmental Protection Agency.