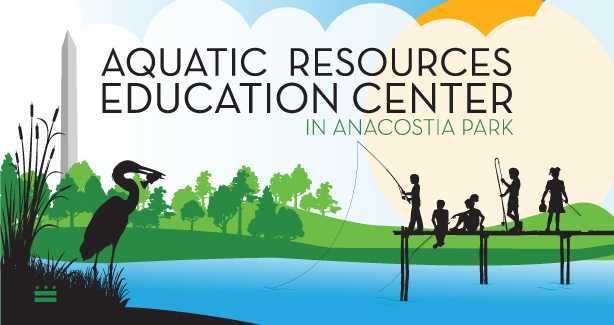 Our programs are changing daily due to Covid-19. Below you will find a general list of programs we offer. Please email [email protected] regarding questions and availability.
Who We Are:
The AREC is a multi-use environmental education center located in Anacostia Park, SE run by DOEE.
It opened in 1986 and renovated in 2005 to include classrooms and aquaculture.
The center exhibits over 40 species of fish, amphibians, reptiles, and invertebrates found in the District and the Chesapeake Bay.
You can learn more about the AREC and wildlife found in the District by watching this virtual AREC tour.
Programs We Offer
Upcoming Events:
Project Wild Virtual Training. Registration closes March 6th.
FrogWatch Walks on Kingman Island starting March 18th.
Pre K- 12th Grade Field Trips: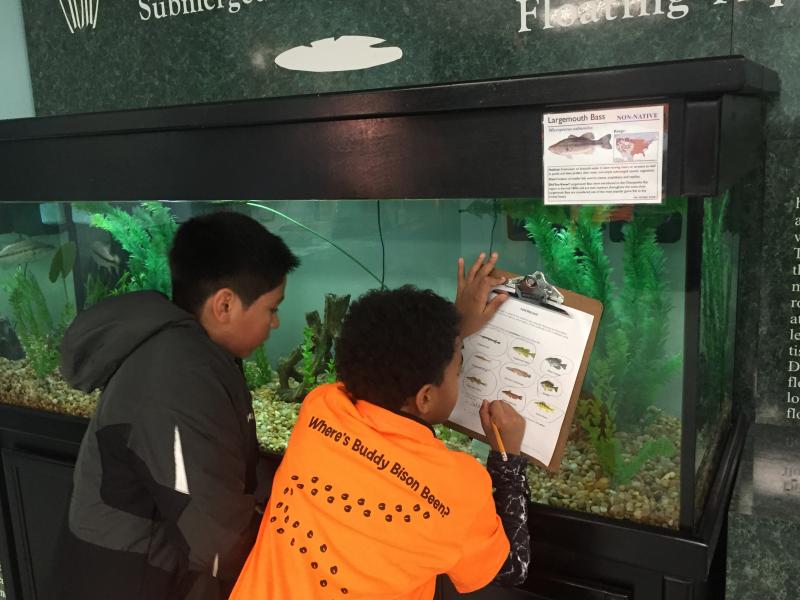 Online Education: Looking for online aquatic lessons? Learn more about our online lessons.
Community Group Programs: AREC tours can be provided to community groups but are presently on hold due to the Coronavirus. Check back soon for updates.
Professional Development:
Teacher Trainings: Training workshops are available for formal and informal educators. We train educators using Project WILD, Aquatic WILD and Growing Up WILD curricula. We also provide Angling Instructor workshops. Read more>>
Angler Education & Clinics:
Tackle Loaner: At the AREC we love to fish and hope that you do to! We offer a loaner program including free rental of rods and tackle.

Fishing Clinics:
Begining in April 2021 the AREC staff will host free fishing clinics throughout the spring and summer in various locations throughout the District. Check back for more information.

Take a minute to explore DOEE's Learn to Fish and Fishing in the District pages.
Aquatic Resources Education Center Location
1900 Anacostia Drive SE
Washington, DC 20020
Inside Anacostia Park, Section E
(next to Skating Pavilion) (see map)
Phone: (202) 535-2276 | Email [email protected]
Thank you to our grant funders at the U.S. Fish & Wildlife service who allow all these programs to be free.