ADVISORY: The Weatherization Assistance Program is closed and no longer accepting applications.
Beginning October 1, 2021 the program will re-open and begin accepting applications. Please contact 202-299-3316 for questions or concerns.
The Weatherization Assistance Program (WAP), funded by the U.S. Department of Energy and Department of Health and Human Services, provides low-income residents technical and financial assistance to help reduce their energy bills by making their homes more energy-efficient. WAP performs energy audits and installs audit-recommended energy efficiency measures to help families maintain energy-efficient, safe, and healthy homes. In the District, WAP is administered through selected Community-Based Organizations and non-profits that hire local contractors to install the energy efficiency measures recommended by the energy audit.
Typical weatherization measures may include insulation, duct sealing, heating, and cooling systems repairs or replacement, air infiltration mitigation, and installing ENERGY STAR lighting and appliances.
Eligibility for WAP is verified by DOEE's Low Income Home Energy Assistance Program (LIHEAP). Once you apply for LIHEAP and indicate your interest in WAP, a DOEE representative will contact you for the next steps. To make an appointment for energy assistance or to address program questions, please call 311.
ADVISORY: As of February 1, 2021, DOEE's Emergency Mechanical Systems Program (EMS) has reopened. DOEE is now accepting applications.
Mechanical systems include central air conditioning units, heating systems, hot water tanks, and chimney liners.
Clients interested in the Emergency Mechanical System program will need to email the following documents to [email protected].
Red Tag or HVAC Estimate on Letterhead (required to walk-in)
Proof of Household Income
Social Security Cards for Everyone in the Household
DC Government Issued Non-Drivers or Drivers License
Utility Bills (Gas, Electric, Water, and/or Oil)
If you are unable to email the documentation you can either text the information above to (202) 236-2657; fax documentation to (202) 535-2881; or contact (202)299-3316 for assistance with your documentation submission.
Below is a breakdown of the income eligibility limits at the 60% District state median income level.
Income Guidelines for FY21 (October 1, 2020 - September 30, 2021)
| Household Size | Maximum Annual Income |
| --- | --- |
| 1 | $37,575 |
| 2 | $49,137 |
| 3 | $60,698 |
| 4 | $72.260 |
| 5 | $83,822 |
| 6 | $95,383 |
| 7 | $97,551 |
| 8 | $99,719 |
Income Guidelines for FY22 (October 1, 2021 - September 30, 2022)
| Household Size | Maximum Annual Income |
| --- | --- |
| 1 | $42,920 |
| 2 | $56,126 |
| 3 | $69,332 |
| 4 | $82,538 |
| 5 | $95,744 |
| 6 | $108,950 |
| 7 | $111,426 |
| 8 | $113,902 |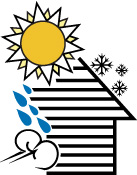 Notice of Public Hearing & Solicitation of Public Comment - Fiscal Year 2022 Weatherization Assistance Program Proposed State Plan
DOEE invites the public to present comments on the Fiscal Year 2022 Proposed State Plan for the Weatherization Assistance Program. The deadline for comments is May 10, 2021 at 4:30pm. Read More >>